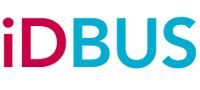 The bus company iDBUS was founded in 2013 and is owned by the French railway company SNCF. iDBUS offers routes within France as well as connections in numerous additional European countries. The focus of the bus company is connecting cities and regions, that are of touristic interest. The modern and handicap accessible iDBUS vehicles provide for numerous daily connections between Paris and London, for example. Free WiFi and electrical outlets are offered free of charge during the trip. In summer 2015, the company was rebranded and has been operating under the brand name OUIBUS ever since.

The buses from iDBUS serve 0 cities in numerous European countries including Germany, France, Spain and Italy. In total 0 iDBUS connections are on offer.

Please, note: this company has suspended its service.
More information about the bus amenities and services of the bus provider iDBUS
free:
WiFi on Board

Power Plugs

Extra legroom

Compartments for hand-luggage

Luggage transportation

Specific seat selection