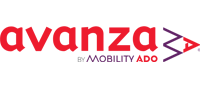 Avanza Grupo
was established in March 2002 when the bus companies TUZSA, Vitrasa and AUTO RES merged and ever since it has been offering national and international bus connections. Besides, with the operation of tramways, the company is also the first private carrier of public transport in Spain. Avanza Grupo's buses reach 0 cities in Spain and all over Europe on 0 single connections.
Insider-Tips: Children up to 4 years only pay 50 % of the regular ticket price for the bus. For big families discounts between 20 and 50 % are available as well. On some selected direct bus routes such as Madrid-Salamanca, Valencia-Madrid or Madrid Airport-Zamora, you can also opt for the "servicio express". For an additional fee of around $7 per ticket, travelers receive extra legroom, free WiFi, electric sockets, newspapers and movies shown during the ride.
Avanza Grupo COVID-19 Updates
Avanza Grupo Network
Avanzabus has announced a 50% reduction in their long-distance bus connections, due to the country's Emergency Alert from March 14. Travel is only advised in case of an emergency or when absolutely necessary.
Avanza Grupo Rebooking and Cancellation
Passengers who need to cancel or change their tickets for trips before March 13 can do so on the Avanzabus website. The company will refund 100% of the ticket price, including the sales tax. Tickets purchased in person at the ticket offices can be refunded up to 14 days after the official end of quarantine.
More information about the bus amenities and services of the bus provider Avanza Grupo
free:
air-conditioning

compartments for hand-luggage

luggage transportation

specific seat selection
extra charges:
Cancellation for added fee

Cancellation policy can vary