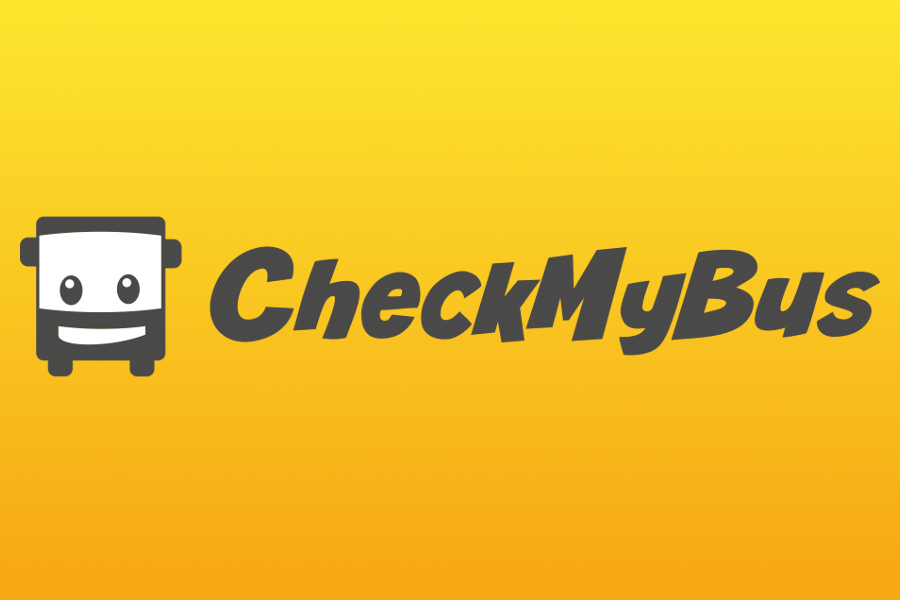 Nuremberg, July 10, 2018 - Average bus ticket prices from Los Angeles to Las Vegas have dropped by 21% from May to June, according to latest data from the CheckMyBus Market Monitor. Major players in the Southwest, including Greyhound, megabus and BoltBus, have reacted to the aggressive pricing strategy of FlixBus in the U.S. by lowering their ticket prices. The newly introduced bus company coming from Europe has brought attractive promotional prices to connections which were primarily operated by Greyhound.
CheckMyBus, the international bus search engine, has been monitoring the U.S. intercity bus market during 2018 to identify new trends and changes as FlixBus entered the scene. The results of the first CheckMyBus Market Monitor study show that the Southwest's most frequented route, between Los Angeles and Las Vegas, has seen major changes in pricing in the last eight weeks.
Ticket Prices Between LA and Las Vegas Have Dropped by 21%
After only one month of FlixBus operating in the United States, the average ticket price for the connection between Los Angeles and Las Vegas has dropped from $23.89 to $19.72 from May to June.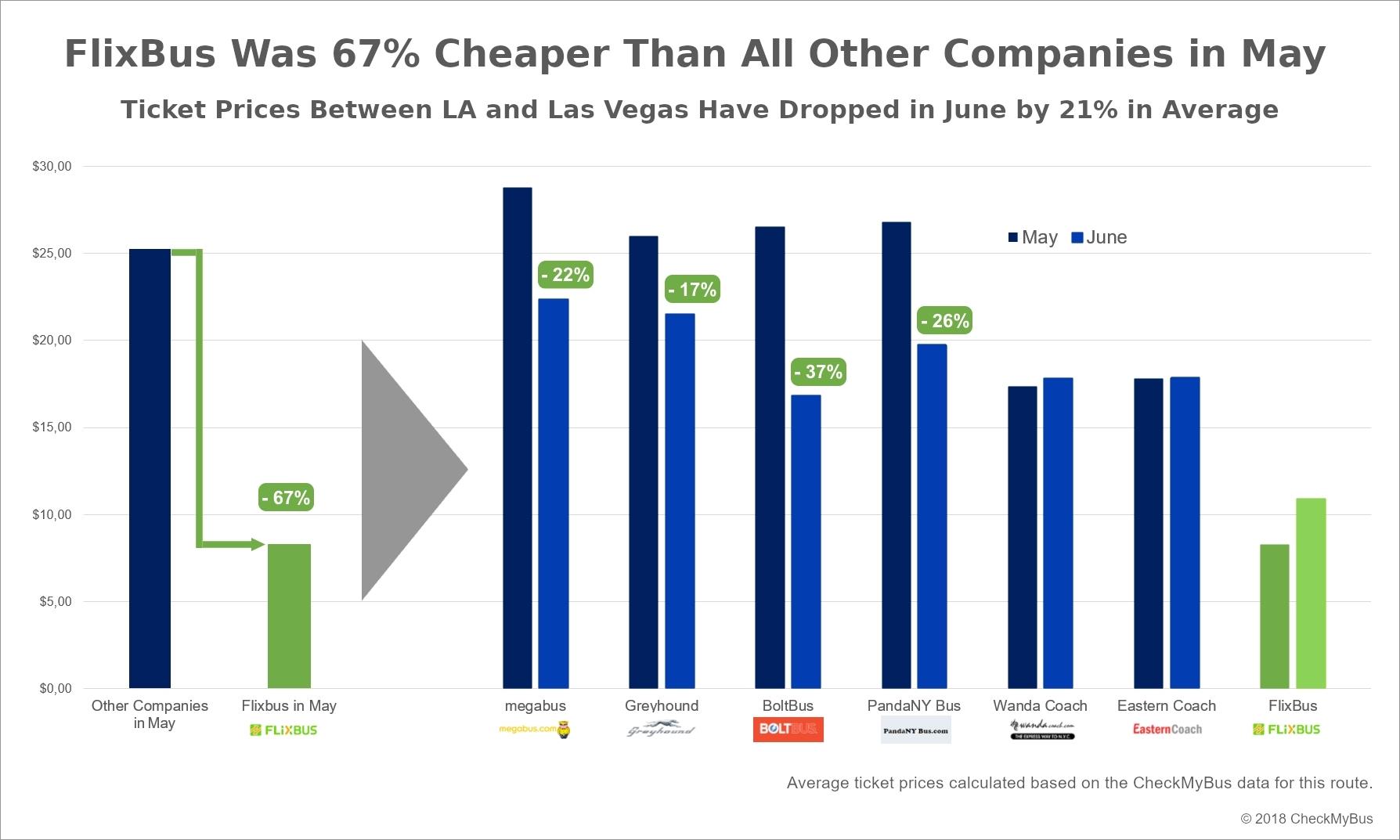 FlixBus began selling its first tickets on May 15th, with many promotional offers that included trips for as low as $0.99. With those prices, FlixBus was 67% cheaper than the average fare of all other companies on the same route during May. Despite an increase of 32% from May to June, FlixBus continues to hold the route's lowest average ticket price. While the company continues to offer promotional tickets, their prices have risen since the start.
The CheckMyBus Market Monitor shows a substantial decline in average ticket prices of major competitors, such as megabus and Greyhound, dropping by 22% and 17% respectively, while BoltBus dropped its ticket prices by even 37% and PandaNY Bus by 26%. Smaller regional companies haven't been so responsive to the changed market conditions after the launch of FlixBus, as Eastern Coach's ticket prices stayed stable, and Wanda Coach actually saw a marginal increase.
FlixBus Brings Competition to Unchallenged Greyhound Routes
FlixBus is offering connections on routes previously operated primarily by Greyhound, such as Phoenix to Tucson, while megabus has opened its own connection between Las Vegas and Phoenix just days before the FlixBus grand opening. FlixBus is still offering many ticket at promotional prices, such as $14.99 for its Tucson to Las Vegas connection, which is significantly lower compared to Greyhound's standard price of $40.00.
Methodology: CheckMyBus collected the average prices amongst bus operators that serve the connection between Los Angeles and Las Vegas between January and June 2018. Current ticket prices were calculated by searching for routes on July 4, 2018 for August 7, 2018.
About CheckMyBus
The international bus search engine, CheckMyBus, shows real-time bus schedules and prices in more than 60 countries. With over 880 bus companies and millions of weekly departures, CheckMyBus offers its users access to the world's largest online bus network. Find your bus ticket and more information at www.checkmybus.com. Also available in free App for iOS or Android.

Press Contact
CheckMyBus GmbH
Michael Schacht
Karlstraße 9
90403 Nuremberg
Tel: +49 911 310440 0
Fax: +49 911 310 440 99
E-Mail: press@checkmybus.com

For more information on the cheapest bus connections worldwide, please visit any of our 18 global websites: www.checkmybus.com, www.checkmybus.es, www.checkmybus.com.br, www.checkmybus.co.uk, www.checkmybus.de, www.fernbusse.de, www.checkmybus.fr, www.checkmybus.at, www.checkmybus.ch, www.checkmybus.it, www.checkmybus.pl, www.checkmybus.pt, www.checkmybus.com.mx, www.checkmybus.com.ar, www.checkmybus.cl, www.www.checkmybus.hr, www.checkmybus.cz, www.checkmybus.com.tr