Would you like to know more about CheckMyBus? Do you require detailed information, statistical data or an in-depth analysis of the development of the bus markets in the US or other parts of the world? All information regarding new features, price developments, trends and much more is provided in our
press releases
. For sure, we offer you several pictures and videos in our
media kit
. If you have any questions, don't hesitate to contact our
PR department
!
CheckMyBus is the bus meta-search engine that shows you real-time bus schedules and prices in more than 90 countries. With over 3,000 bus operators and millions of weekly departures, CheckMyBus offers its users access to the largest online bus network in the world! Our users make more than 100 million searches on ChecKMyBus every year.
What's new at CheckMyBus? What is currently moving the bus business? This and much more you can find out in our press releases. Take a look at all our current news and also at the hot topics of the past in our archive.
Our Latest Press Releases
CheckMyBus Starts Partnership With Omio
Nuremberg, March 29 2022 - CheckMyBus, the world's leading meta-search engine for bus and coach travel has partnered with Omio, the world's leading the world's leading multi-modal transportation platform.
Read more
CheckMyBus Begins Partnership With KAYAK
Nuremberg, June 1 2021 - CheckMyBus, the global meta-search engine for intercity buses, is excited to announce its new partnership with KAYAK, the world's leading travel search engine. Through this partnership, KAYAK users will benefit from the world´s most comprehensive long-distance bus content with millions of connections across more than 89 countries.
Read more
Who Buys Bus Tickets Online in the United States?
Nuremberg, October 1, 2018 – New technologies, particularly the internet, have revolutionized the way we travel. Everything has been simplified. Finding information about destinations, accessing the first-hand experiences of other travelers, and of course comparing prices is all commonly done by people planning their trips now. This doesn't only apply to hotels or airlines either as buses are now fully digitalized and many users already buy their tickets online.
Read more
Archive
Market research and studies
What are the trends in online bus ticket searches? What is currently happening in the bus market? CheckMyBus conducts surveys that help us answer these questions.
Our latest market research and studies
New Research on ticket prices Portugal and the EU
Nuremberg, March 16, 2023 - CheckMyBus data compares bus ticket prices on 5 main lines in Portugal, the cost per 100 km with other countries and market growth between 2022 and 2019.
Read more
Market Research for Brasil of February 2023
Nuremberg, February 08, 2023 - We have statistics or studies of the international or Brazilian road market and our goal is to always bring a positive view to the market.
Read more
COVID Year II in Italy: The Bus Is Back on the Road - Requests up Sharply
Nuremberg/Milan, May 03, 2022 - The new report on the long-distance bus market, prepared by the Milan Polytechnic's TRASPOL Laboratory based on CheckMyBus data from 2021, recounts the forced coexistence with Covid, and how the bus industry, after losses in 2020, has recovered and responded to this incredible challenge.
Read more
The COVID Impact in Italy: Travel Habits Change and Prices Rise
Nuremberg/Milan, April 19, 2021 - The new report, in collaboration with TRASPOL and the Polytechnic University of Milan, shows a remarkable change in traveler habits in Italy and price increases during an out-of-the ordinary year. The pandemic, repeated lockdowns and constant changes in regulations on quarantines certainly added their share. Previous years promised an absolutely upward 2020, but demand drops significantly as early as February.
Read more
Archive
Check out our older studies and researches
Check out our Blog and Social Media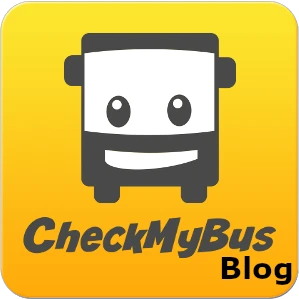 Do you want to know more about CheckMyBus and the bus business all over the world? Than you should check out our Blog! If you want to know what is going on behind the scenes of CheckMyBus, than follow us on Instagram, Facebook or LinkedIn. A big community of travel passionates and professionals is waiting there for you!
We are Famous! CheckMyBus in Media
CheckMyBus has been revolutionizing the bus market since 2013, which has not gone unnoticed over the years. Numerous media have become aware of us over time and have offered us a platform for our service and our work. Take a look at what has already been written about us.
Your Contact to CheckMyBus
Want to learn more about CheckMyBus for your article? You want to invite us for an interview or background discussion? We are happy to answer your questions. Just send us an email to press@checkmybus.com or contact our press officers directly.
All audiodivual material about CheckMyBus
Looking for any picture or video about us? In the
CheckMyBus Media-Kit
you will find all audiovisual material regarding our company.