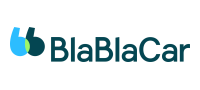 BlaBlaCar
is one of the largest carpool brokers worldwide. The company, founded in 2006, currently has
65 million members in 22 countries
, including Germany, the United Kingdom and Brazil. Every quarter, around 20 million travelers decide to travel with BlaBlarCar.
The company's central goal is to bring drivers and passengers together on one platform. Those who opt for a ride, enjoy many benefits: Fuel costs can be easily shared, departure and arrival points can be flexibly determined, and times are not tied to a rigid schedule. In addition, the environment benefits from carpooling.
Information for Passengers: How can I book a trip via BlaBlaCar?
Riding with BlaBlaCar is not only cheap, bus also convenient and efficient. First, you have to find a suitable ride. To do this, you can use the CheckMyBus search function. Simply enter your departure and destination cities and set the travel date, and you will not only find available long-distance buses, but also train connections, flights and carpools. If you opt for the latter, you will be redirected to BlaBlaCar after click on "View Deal." There, you will have to register first and can then directly reserve a seat for the ride you've selected. If your request is confirmed by the driver, you will receive their phone number. This will let you touch base with each other to clarify all the travel detours and make any changes if need be.
Tips and Tricks: On the BlaBlaCar website, you can read reviews from other passengers about your chosen driver. For example, you can find out how punctual the driver is or whether they are more communicative or silent during the trip. Do not forget to provide your own rating after the trip to help other travelers in the future!
Information for Drivers: How do I publish a trip on BlaBlaCar?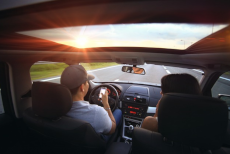 You are reluctant to drive alone because you are aware of negative consequences for the environment, don't want to pay high prices for gasoline or simply would like company on a long road trip? Then BlaBlaCar is the ideal alternative for you! When the next trip is coming up, you can easily set it up on the BlaBlaCar website and set how many free seats are available. Simply indicate where the journey starts and ends, where you can pick up and drop off passengers, and when you would like to leave. You can also set the price and payment options there individually. Travel dates are not set in stone: if a passenger is interested in your offer, you will immediately receive their telephone number, so you can clarify the details with each other.
Tips and Tricks: If you don't have any preferences, you can always select from recommended places to pick up and drop off passengers. If you add a picture of your car to your profile, it will be much easier for others to find on the day of the trip.
BlaBlaCar has Connections in 22 Countries Around the World
Since you choose the place of departure and the destination of your trip yourself, the number of bookable routes via BlaBlaCar is in principle infinite. Of course, major cities and routes that are in high demand will generally have the most connections available. By the way: Carpooling is also the perfect option to get to the airport.
BlaBlaCar is currently operating in 22 countries around the world, including routes in Mexico, Brazil, the United Kingdom, France, Germany, the Netherlands and Spain.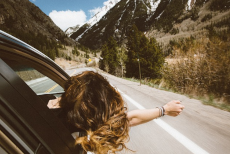 Like any good story, BlaBlaCar's began at Christmas time. In 2003, Frédérico Mazzalla wanted to visit his family in the countryside over the holidays. The problem was that Mazzalla did not have his own car, and he could not find a suitable train connection either. He thought about how many people sit alone in their car around the Christmas holidays, heading to their families. If they teamed up for carpooling instead, costs could be shared, congestion reduced and the carbon footprint lessened. This was when the basic idea behind BlaBlaCar was born.
In 2006, the idea was put into practice in France and the world's largest social travel network was founded. Initially, the company was called Comuto, but soon after it was renamed BlaBlaCar. This should emphasize the social aspect – another important benefit of carpooling opportunities. BlaBlaCar now has 65 registered members and is represented in 22 countries around the world.
BlaBlaCar: Frequently Asked Questions (FAQ)
How is the price per passenger calculated?
With BlaBlaCar drivers should be able to cover their expenses but not be able to make big profits. Therefore, the platform proposes a reasonable price per rider to each driver hiring a bid. This results from the route length, the fuel costs and the vehicle wear. This price can be adjusted by the driver, but only within a set price range.
How many passengers can travel in one car?
How many passengers can travel in a single car depends entirely on the vehicle and the driver's preferences. If the car has five seats, up to four passengers can be selected. However, it is recommended that the car not be fully packed, especially on longer trips. This leaves enough space for luggage and also makes the journey more comfortable for the travelers.
Do I need additional insurance?
No. If you offer a ride on BlaBlaCar, your motor insurance covers. Thus, all passengers are covered by the insurance.
How do I pay for a ride on BlaBlaCar?
At BlaBlaCar, the driver who sets the offer determines how the payment should proceed. There are two options: cash or online payment. If the driver wants the payment in cash, you should make sure that you have the appropriate amount. When paying online, you can easily pay for your booked journey via credit card or PayPal.
How do I get my money as a driver via BlaBlaCar?
If you offer a ride, you can choose to receive your money in cash or via online payment. When paying in cash, your passengers simply bring the appropriate amount directly with them. When making an online payment, the amount goes first to BlaBlaCar. If the trip then took place according to plan, the money will be transferred to you within 48 hours.
What happens if a passenger cancels the trip or does not show up?
If a fellow traveler cancels the trip up to 24 hours before the scheduled departure date, the seat will be available again for booking. If the trip is canceled less than 24 hours in advance, the seat will also be available for booking. In addition, you will receive a compensation of 50 percent of the agreed price. If the passenger does not appear at the agreed meeting place at the agreed time, the case must be forwarded to the BlaBlaCar service center, and a statement from the rider is also collected. If it turns out that the passenger was too late or has been waiting at the wrong pick-up point, you will receive the full fare as a driver.
What happens if a driver cancels the trip or does not show up?
If a driver does not officially cancel the journey online, simply does not show up, or does not make the trip as planned, you will get your money back as a traveler. To get the refund, the BlaBlaCar's service department has to be contacted, so that they can first check the case. If a driver officially declares the ride online, you will be informed as a passenger and receive your money back immediately.
Cancellation policy can vary