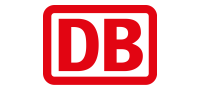 Deutsche Bahn AG
is one of the biggest central European train companies. Not surprisingly, it has more than 1,000 subsidiaries, such as the DB Regio and DB Fernverkehr. In total, the German National Railway serves more than 5600 stations with its network, connecting nearly every city in Germany.
Insider Tips: CheckMyBus allows you to compare the best offers of long distance buses companies and the best prices provided by train services such as Deutsche Bahn. With the rebate offers, discounted deals or the Bahn Specials you can really save money!
Bahn Spezial: Find cheap train tickets
With CheckMyBus you can also find cheap tickets offered by the German railway company Deutsche Bahn. These include all special deals and offers. Thanks to daily updates we always display the best deals, no matter which train type you opt for. You can choose between journeys via InterCityExpress (ICE), InterCityExpress Sprinter (ICE Sprinter), InterCity (IC) or EuroCity (EC). You can also find the Bahn Sparpreis", which allows you to travel across Germany starting from €19, which equals approximately $21. These tickets are valid for second class journeys of up to 155 miles. For longer distances, "Sparpreise" for first class trips start at $32 and $43. On international connections Deutsche Bahn offer special deals, which depend on availability and the chosen connection. With the "Sparpreis Europa" ticket you can travel to select European metropolises from $42. A "Sparpreis" can be booked between 91 and 1 day prior to departure. The payment options include credit card, direct debit, PayPal and "Sofortüberweisung". You can benefit from a discount of 25 per cent on a "Sparpreis" if you are a holder of a BahnCard 25. Some children under the age of 14 travel for free. The modification and cancellation of Sparpreis tickets is possible until the day of departure.
More information about the bus amenities and services of the bus provider Deutsche Bahn
free:
WiFi

restrooms

power plugs

air-conditioning

compartments for hand-luggage

luggage transportation

discount for passengers with disabilities

discount for frequent passengers / members
extra charges:
drinks

snacks

bike storage

specific seat selection
Further travel info about DB:
• Children 5 years and under can ride for free as long as they are have been indicated on the original ticket
• Pets are generally allowed on board. If your dog is larger than a cat, then a ticket must be purchased for the dog at bahn.com.
• Reserving a seat costs $5 - you can pick your seat when purchasing the ticket.
• A person with a disability can bring a companion with them at no extra charge.
• If you would like to take your bicycle with you, please contact the Deutsche Bahn directly at bahn.com – an additional ticket is required.
Paynet

Klarna

paydirect

Direct transfer
Cancellation policy can vary

Reschedule for added fee