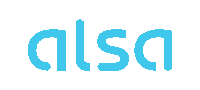 With more than 100 years of experience,
ALSA
is the market leader in the Spanish passenger transport services. The company operates buses within cities and regions as well as bus lines in and to Spain but also in North Africa, Portugal, France, Belgium, Switzerland and Germany. Additionally, the bus company is responsible for the maintenance of bus stations and rest areas. ALSA was acquired by the British National Express Group in 2005. Today, the bus company runs around 2,700 modern buses and conveys more than 265 million passengers per year.
Insider-Tips: On ALSA buses children under 4 years of age are allowed to travel for free. Young customers up to 12 years benefit from a 30 % discount. Families and groups (5 to 20 passengers) can take advantage of reduced rates on ALSA services as well, with discounts ranging from 20 to 30 %. Members of the Club Busplus have the possibility to collect points, which can be exchanged for tickets at a later point in time. High luxury coach travel is offered on ALSA Premium lines with selected bus routes being operated between Madrid and Bilbao as well as Madrid and Granada amongst others. Apart from a variety of snacks, one of the main offers included in the premium service is a free-of-charge babysitting option for single passengers under the age of 4. Access to a media center as well as WiFi, USB plugs and electric sockets are available as well.
More information about the bus amenities and services of the bus provider ALSA
free:
WiFi

restrooms

air-conditioning

compartments for hand-luggage

luggage transportation

discount for passengers with disabilities

discount for frequent passengers / members

specific seat selection
extra charges:
bike storage

bulky luggage transportation

pets allowed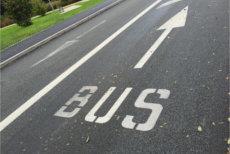 In 1964, ALSA started up the
Asturias - Madrid
regular connection and also opened its first ALSA international Oviedo - Paris - Brussels bus line. Since then, the expansion has been unparalleled and the
ALSA buses
not only reach every corner of Spain but are present in North Africa, Portugal, France, Belgium, Switzerland, Germany and the People's Republic of China.
ALSA is the main operator of passenger transport services in Spain. Its fleet, composed of more than 2,800 modern buses adapted to the different Standard, Supra and Premium classes, transports more than 300 million passengers each year.
Cancellation for added fee

Cancellation policy can vary