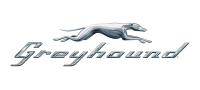 Known as the icon of the American bus industry,
Greyhound
has defined cheap bus travel across the USA ever since the company was founded in
1914
. Within one hundred years it has become the country's largest bus company with abundant
routes
covering large parts of the country and even the world. The bulk of bus travelers in the U.S. have long perceived Greyhound as the one and only bus when it comes to intercity travel. In 2007, the company was acquired by the UK's leading transport corporation FirstGroup plc. Since then, Greyhound has continued to rapidly expand its market share all over the globe, while enhancing its
bus schedules
and offering high quality service in terms of comfort, convenience and safety. All of this while maintaining the same affordable
Greyhound bus ticket prices
the nation has been accustomed to since the company's conception.
Greyhound Bus Tickets, Promo Codes and Discounts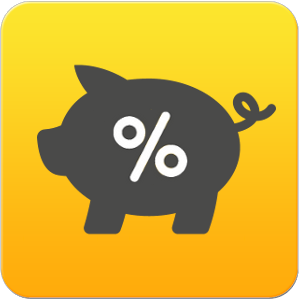 Since its conception, Greyhound has traditionally offered
affordable bus tickets
. This trend has continued all the way until the present and has helped the company fend off its rivals' attempt to gain some market share with an aggressive pricing strategy.
Besides still offering some of the most affordable bus tickets in America, Greyhound has a huge number of recurring promotions, discounts and sales.
Popular Greyhound Discounts
| Promotion | Discount | Who benefits? |
| --- | --- | --- |
| Children | Up to 20% off ticket prices | Children up to 16 years of age |
| Students | Up to 15% off ticket prices | Students in possession of the Student Advantege Discount Card |
| Military and Veterans | Up to 10% off ticket prices | Officers and their families |
| Seniors | 5% off ticket prices | All passengers aged 62 and older |
Insider Tips: Greyhound frequently offers cheap bus tickets online with well-structured promotion strategies. Apart from these attractive deals, travelers always have the chance to lay their hands on a Greyhound coupon or a Greyhound Promo Code.
For more details and info on all discounts, and to check current and past Greyhound promo codes, visit our
Greyhound Promo Codes
page
Greyhound Bus Schedules and Routes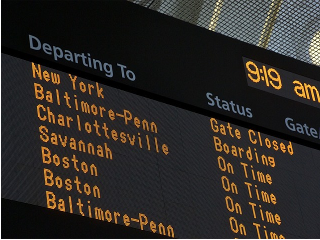 Greyhound's first bus route was a connection from
Hibbing, Minnesotta
to
Alice, Minnesotta
for $0.17 per ride. Nowadays, there is virtually no major American city that isn't connected by
Greyhound bus routes
. After the company's humble beginnings and thanks to its popularity during the late 1930s, the company expanded its routes and schedules to cover the whole American territory from coast to coast.
Greyhound Bus Lines currently serves cities across 49 states of the USA as well as Canada and Mexico with more than thousands of bus connections and over 3,100 Greyhound bus stations across North America. Where there is a bus, there is a Greyhound station!
Ratings and Comments for Greyhound
Greyhound offers many innovative amenities on and off board. The bus tracker, for instance, enables passengers to check their exact bus locations via accurate live updates. Should there be a delay, this feature is especially convenient for travelers waiting at a Greyhound station. In addition, partnered with eSSENTIAL Accessibility assistive technology, Greyhound helps disabled passengers navigate the web and purchase their tickets in a more user friendly way. On top of that, the bus company provides aid to disabled passengers with luggage storage and retrieval when boarding and de-boarding. They can also bring their wheelchair if necessary.
More information about the bus amenities and services of the bus provider Greyhound US
free:
WiFi

restrooms

power plugs

air-conditioning

extra legroom

compartments for hand-luggage

luggage transportation

discount for passengers with disabilities

specific seat selection
extra charges:
bulky luggage transportation
How do I find the cheapest trip with Greyhound US?
You can use our search engine to find the cheapest trip from Greyhound US quickly and easily. Use the filter in our search engine and find all trips from Greyhound US directly, so you can also find deals, special offers and discount campaigns.
How many days in advance should I book a ticket with Greyhound US?
In general, if you wait too long, you may pay more for your bus ticket. We at CheckMyBus have set the default time for booking a bus ticket to around 3 days before departure. Early bookers therefore usually save more.
How can I book my ticket for a trip with Greyhound US?
Via CheckMyBus, you receive all trips from Greyhound US. Have you found the right trip with Greyhound US? In our search results list, click on the 'View Deal' button for the respective trip from Greyhound US. You will be redirected directly to the bus provider's website. Then, you complete the booking there.
What amenities are available on Greyhound US buses?
Greyhound US buses have a bathroom on board, especially on longer journeys. On many buses, sockets offer the possibility to charge your cell phone. You can then use the free WiFi to inform your friends and family about the current location on some buses from Greyhound US.
How can I pay for my ticket?
In addition to payment by credit card, many companies also offer instant transfer and payment via PayPal. Please note, CheckMyBus only serves as an intermediary. The payment of the ticket is made directly to the respective bus company.
How can I rate my trip with Greyhound US?
You can rate your trip with Greyhound US directly via CheckMyBus and share your experiences with other travelers. Rate Greyhound US on a scale from 5 ***** to 1 * and tell others your opinion on a trip with Greyhound US.
How far in advance can you find bus trips?
It is generally possible to check or book bus trips roughly six months in advance. If a provider only offers the route seasonally, you are welcome to contact CheckMyBus. We will then check when the next available bus leaves for you.
How can I cancel my bus ticket with Greyhound US?
In order to cancel the bus ticket, we ask you to contact Greyhound US directly. CheckMyBus is a search engine for buses and is therefore not involved in selling or booking the ticket itself.
Greyhound bus stations and bus stops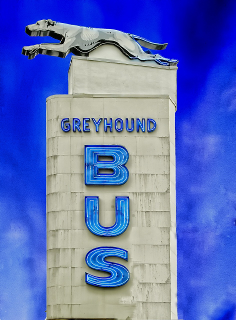 Greyhound has
230 stations
across the United States. These stations are all officially branded
Greyhound stations
and are conceived to make your stay as comfortable as possible. Among the services available at many Greyhound stations are
free WiFi
to keep you busy while waiting for your bus (where you'll also have WiFi, by the way),
fast food restaurants and convenience stores
,
charging stations
for your electronic devices, such as smart phones, tablets and laptop computers. Other services include ATMs, restrooms and
ticket and customer service offices
. Finally, you'll be able to ship packages or baggage with the
Greyhound Package Express
service and to store your bags in the station for maximum mobility.
Historic Greyhound Stations
Few companies in America have become larger than their brand the way Greyhound did in the twentieth century. Among the reasons that helped the Dallas-based company achieve its legendary status are Greyhound stations. Many Greyhound bus stations went on to become more than just bus stations and became architectonic wonders of the twentieth century. The Blytheville Station in Arkansas and the Greyhound Bus Terminal in Evansville, Indiana, are two of the few original Art Deco stations still intact and were admitted into the National Registry of Historic Places in 1987 and 1979 respectively. The stations follow the Streamline Moderne style and are faithful representatives of 1940s America.
Greyhound, the now Dallas-based company, had its humble beginnings in Hibbing, Minnesota, in 1914. Swedish Immigrant Carl Wickman partnered with Andy Anderson to offer a bus service to miners going to and from work. After a failed attempt at selling then state-of-the-art Hupmobile, the Swedish immigrants decided to use it to serve the same route Wickman used to take before his entrepreneurial endeavors. The bus route proved popular and allowed Wickman and co. to continue expanding until the company began offering transcontinental trips to connect travelers from the West Coast and the East Coast in the 1920s. This was the beginning of the Greyhound history.
The name Greyhound didn't arrive until after 1930 while being used in marketing campaigns to promote the less catchy "Motor Transit Company". The 1930s also provided plenty of challenges to Greyhound with the aftermath of the Great Depression taking its toll on the company's finances.
The decade, however, was also the beginning of Greyhound's legendary status. In 1934, Greyhound buses were featured prominently on one of the biggest movies of the time, "It Happened One Night". The "Hound" was central to the story, which was based on an heiress (Claudette Colbert) traveling the country on a Greyhound Bus after escaping her family's house to then fall in love with a reporter (Clark Gable). The movie went on to be the first to win "The Big Five" Academy Awards and propelled the company to both national and international recognition. It was credited by many to be the beginning of the Greyhound Bus legend.
The company's boon continued during the following decades until air travel and car ownership began to gain in popularity. Despite the challenges, Greyhound has remained one of the most successful business stories of the twentieth century and has come back from difficult periods several times to continue to offer bus routes in America, Canada and Mexico. Its humble beginnings and later success helped Greyhound to cement its place in American history and led local residents to found a museum, The Greyhound Bus Museum, in Hibbing, Minnesota, to document the company's rich history.
The beginning of the twenty first century saw renewed success for the company and in 2008, Greyhound started to cooperate with Peter Pan Bus to form a new cheap bus travel company named BoltBus to compete with other major bus providers. This move has helped Greyhound Bus regain a huge market share which had previously been lost to its rivals.
In 2010, Greyhound Express, a low-cost and few-stops or even non-stop bus service, was officially introduced to the Northeast of the United States, in order to allow for faster bus travels. Up to now the express network connects over 900 city pairs in the U.S. In 2012, Greyhound Bus achieved another big milestone by launching its Chinatown service YO! Bus between New York and Philadelphia, making its cheap bus travel truly available now in every corner of America and its neighboring countries!
Bancontact

VISA

JCB

Apple Pay

iDeal

Hipercard

Discover

elo

Klarna

American Express

Diners Club International

Troy

Wechat Pay

UnionPay

Mastercard
Cancellation policy can vary