Mexico: COVID-19 Travel Updates
Domestic Travel
People residing in Mexican territory are encouraged to comply with the corresponding domiciliary protection also known as voluntary limitation of mobility. Shelter in place measures are strictly applied to everyone over 60 years old, pregnant women, or people with chronic or autoimmune diseases. Bus companies are still providing services however due to decrease in demand some companies such as Primera Plus or ADO have reduced their schedules and implemented some new extra measures on board such as the use of face masks while traveling.
International Travel
The Government of Mexico strongly recommends not to travel at this time unless is an emergency. Likewise, it is recommended that Mexican people who are already abroad and who intend to return to Mexico in the short term, consider doing so using the commercial options that are available at this time. Mexico and the United States announced the veto of "non-essential" travel on the land border between the two countries until further notice.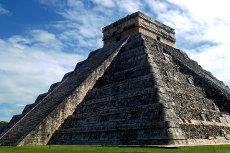 Mexico
is a country of extremes. Not only is its capital Mexico City, one of the largest cities in the world, but Mexico also features landscapes and species so abundant in diversity that the country was declared one of the world's 17
megadiverse countries
. Yet it's not only nature but also culture, which Mexico is rich in: The country also claims first rank when it comes to the highest amount of UNESCO World Heritage Sites in the Americas. Enough reasons to convince you of a trip to Mexico? And we haven't even mentioned the countries sandy beaches yet…
Famous beach resorts such as Cancún, Playa del Carmen or Acapulco are perfect for some relaxing days and night-time adventures, which is why they are particularly popular during the American spring break. The rest of the year is a bit quieter, which is why a trip to one of Mexico's cities or its many cultural heritage sites is highly recommended. You can visit the country's capital Mexico City and see the famous floating gardens of Xochimilco, which form an important part of Aztec agriculture. For more remnants of ancient times, take a trip to the Meso-American pyramids of Teotihuacan. Visiting the city of Guadalajara should also be on your bucket-list. It is not for nothing that the city is nicknamed "Pearl of the West" and was named American Capital of Culture in 2005. Guadalajara hosts UNESCO World Heritage Sites such as the large-scale hospital complex Hospicio Cabañas, which was inspired by famous European buildings such as El Escorial close to the Spanish capital Madrid. If it's Mexico's latest clubs and bars you are looking for, then Tijuana is the perfect place to go. Its proximity to the US makes a trip there even more convenient!
Taking a bus to get from A to B in Mexico is an affordable, convenient and eco-friendly option. Most cities can be reached easily thanks to the offers of bus companies like ADO, Transportes del Norte and Tufesa. All you need to do is to pick your trip and hop on to discover Mexico in all its facets.
Popular bus routes in Mexico
Cities with the most bus connections in Mexico
More bus stations and bus stops in Mexico
Mexico - Even more bus trips to or from this country